Are you looking staple cleaning solution?
There's no need to have 6 or more bottles of cleaners or cleaning products, just one will do! There's no more need to worry if you're using the correct cleaner for the surface, just spray, wipe, and be done! Master All Around Foam Cleaner is your perfect friend for cleaning and disinfecting any washable or painted surface. The foam action cleans enhance the deep cleaning to remove the dirt from the soiled surface and restore the original color and appearance of the surface. It gives a deep action cleaning and a lush, shiny appearance to surfaces such as your car dashboard and leather surfaces. It is multipurpose so that it can be used for various surfaces.
Why is the All Around Master Foam Cleaner right for me?
✔️ Multi-Surface Cleaner
✔️ Restore The Original Colour Of The Surface
✔️ Disinfectant
✔️ Effectively Eliminates Grease
✔️ No rinsing is required
Product Specifications
Function: Cleaning

Shelf life: 3 years

Item Form: Liquid

Store: Cool Dry Place

Size:100ml
Package Includes: 1x100ml Cleaner + 1 Sponge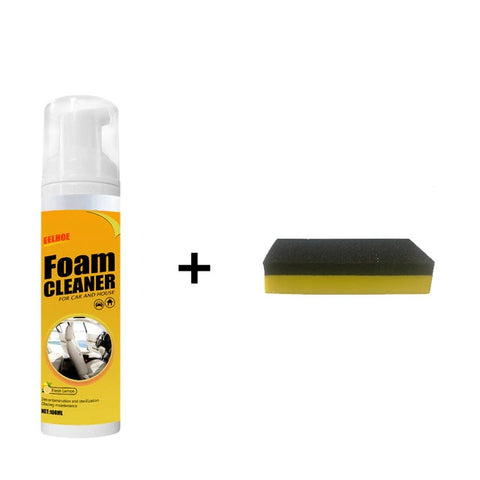 100% Satisfaction Guarantee
Your satisfaction is our top priority. That's why 99.2% of our customers recommend us.
We stand behind our products. Are you not satisfied with your order? You can return it to us within 30 days.
Questions about your order? Our customer service is available 24/7.