YOU ARE SEARCHING A FUN TOY FOR CHILDREN AND ADULTS?
It can perform spectacular aerobatic tricks and stunts. Release it into the air and watch it boomerang, float & fly before returning to your hand! It's almost like wizardry!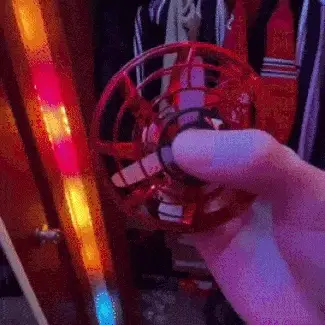 "Rasengan", "The Force", "Magic" – but no matter what – you can count on the motorzied to make its way back into your palm after each and every throw. Let it go and watch it fly, float, glide, and climb before elegantly returning to your hand like a boomerang! Physics in action!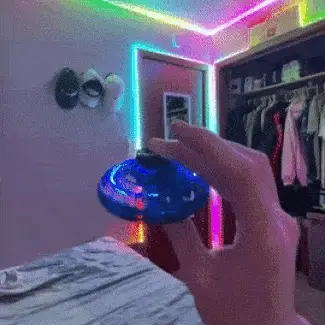 【Upgrade Flying Toy In 2023】The flying drone for kids adopts advanced sensor hovering technology which can intelligently sense height and distance.The built-in gyroscope can control the precision and sensitivity to balance it,keeping the mini drone rotating 360°smoothly.This drone toy can make your whole body move,not only can reduce your stress,relax mood,but also keep healthy while playing.Suitable for children,teens,adults and seniors.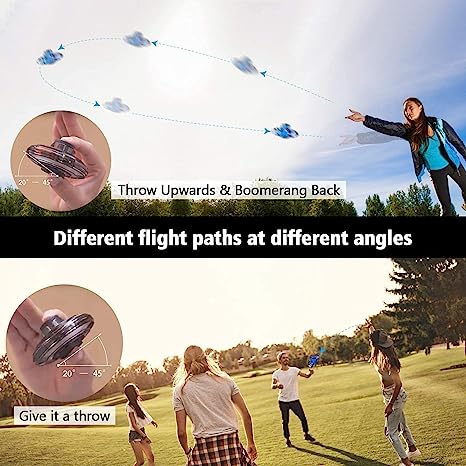 【Shiny Led Lights & Drop-proof Body】Our hand drone ball with colored LED lights.When flying,the brilliant lights look especially cool when the flying ball drone is spinning or flipping,especially in the dark environment,flying toy adds to the fun of flying at night.The manual drone is made of high quality ABS material,very flexible and collision resistant.It can protect hands,walls and furniture from the propeller.
(Please don't no kids put your hands into the propellers inside the ball)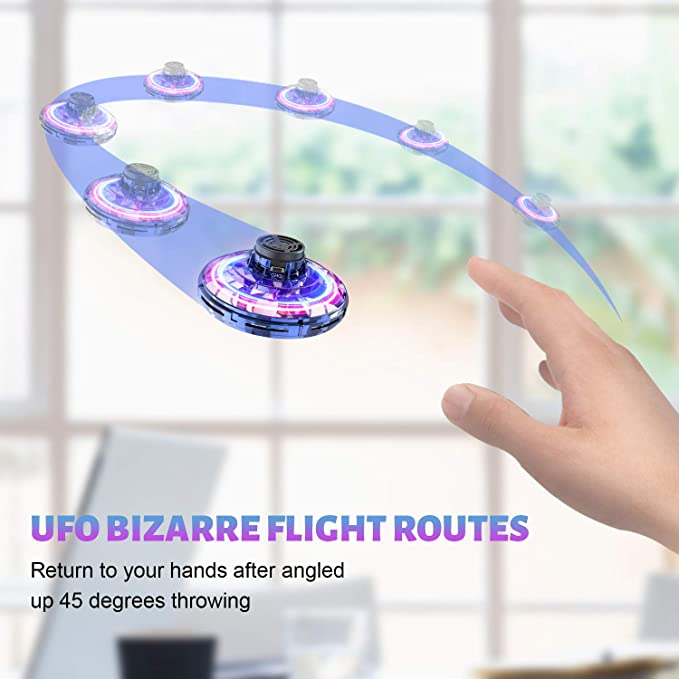 【Usb Rechargeable & Portable Design】Mini drone for kids is USB rechargeable and supports various charging methods such as computers,power adapters,and rechargeable batteries.It only takes 30 minutes to charge,you can enjoy the fun of cool toys.The indicator light stays on when charging,and it goes out when charging is complete.The flying toys can be easily carried wherever you go without taking up a lot of space.So this kids UFO drone toy is the perfect flying toy.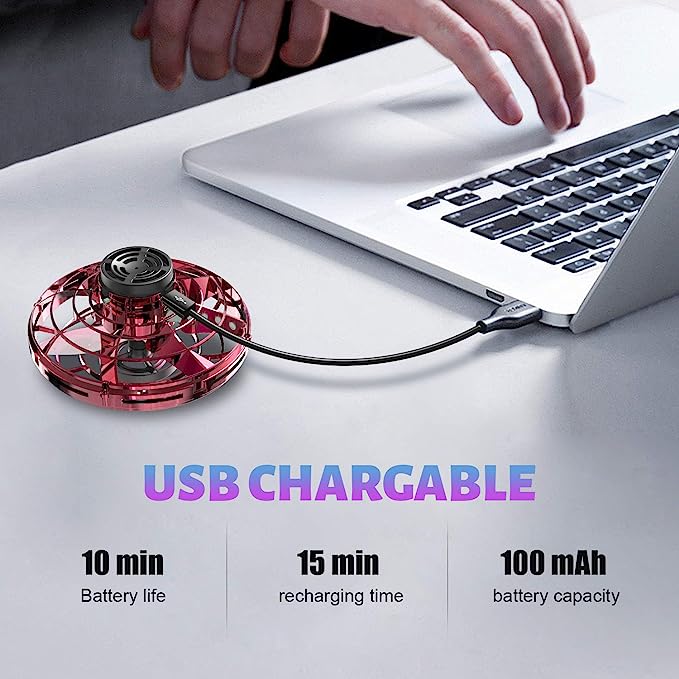 Specifications:
Material: PP
Battery capacity:100mAh
Charg-ing time: Approx.15min
Package list:1*Flight Gyro*USB cable*Manual