Want to knit on the go? The Mini-Minder the ultimate companion for every knitting and crochet enthusiast. The Mini Minder's strap fits on your wrist, keeping your wound yarn where you need it. Gently pull as you knit, and the Mini Minder unwinds the yarn tangle-free.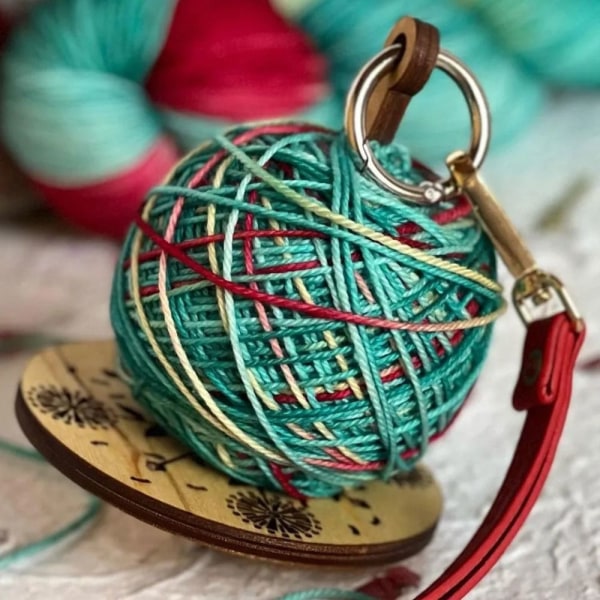 No more tangled yarn or misplaced balls! The Mini Minder is a little stand for holding your yarn that you can use on the go! Hang it from your wrist to hold your yarn while you are standing or walking around. Comes apart to pack easily into a pocket when you aren't using it.Your yarn won't tangle or twist. Gently pull the yarn as you knit, the mini-minder spins the yarn effortlessly.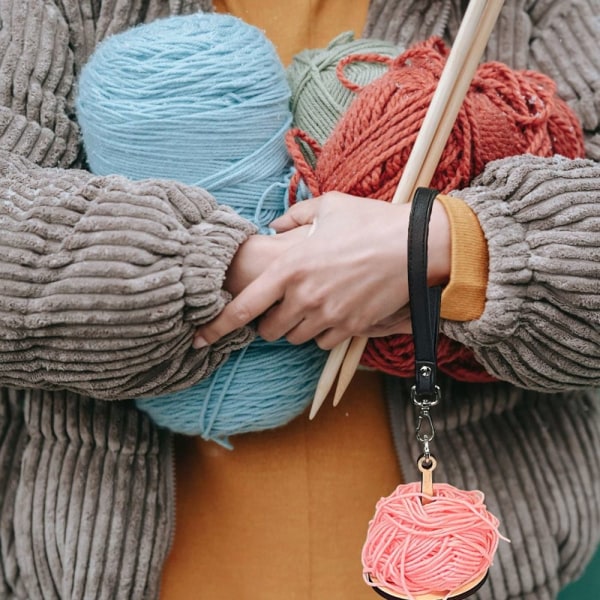 Knit or crochet on the go! Stay organized and keep your yarn conveniently within reach wherever you go. The Mini Minder ensures hassle-free crafting on the move, allowing you to work on your projects with ease and style. Say goodbye to yarn mess and hello to portable convenience with the Mini Minder.
The mini-minder comes in our four (now 4) styles:
Plant Love
Flower Garden
Sunrise
Wool Story
Hand-painted, hand finished on natural birch plywood.
4" diameter base, 6 " high with ring