The toughest smartwatch ever.
Free camouflage strap for the first 20 purchasers, while supplies last!
Scrape it, tap it, dip it in water.
Cover it with sparks. It doesn't even care.
Most smartwatches are very delicate and overpriced. Let an indestructible smartwatch protect your hard work.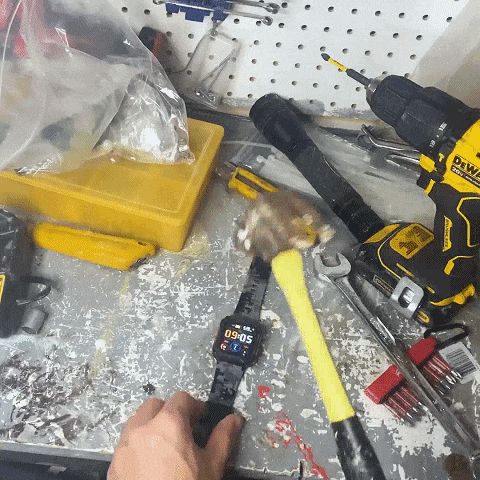 Make Phone Calls
Connect to your phone's contact list.

Take phone calls from your Indestructible Smartwatch anywhere, anytime.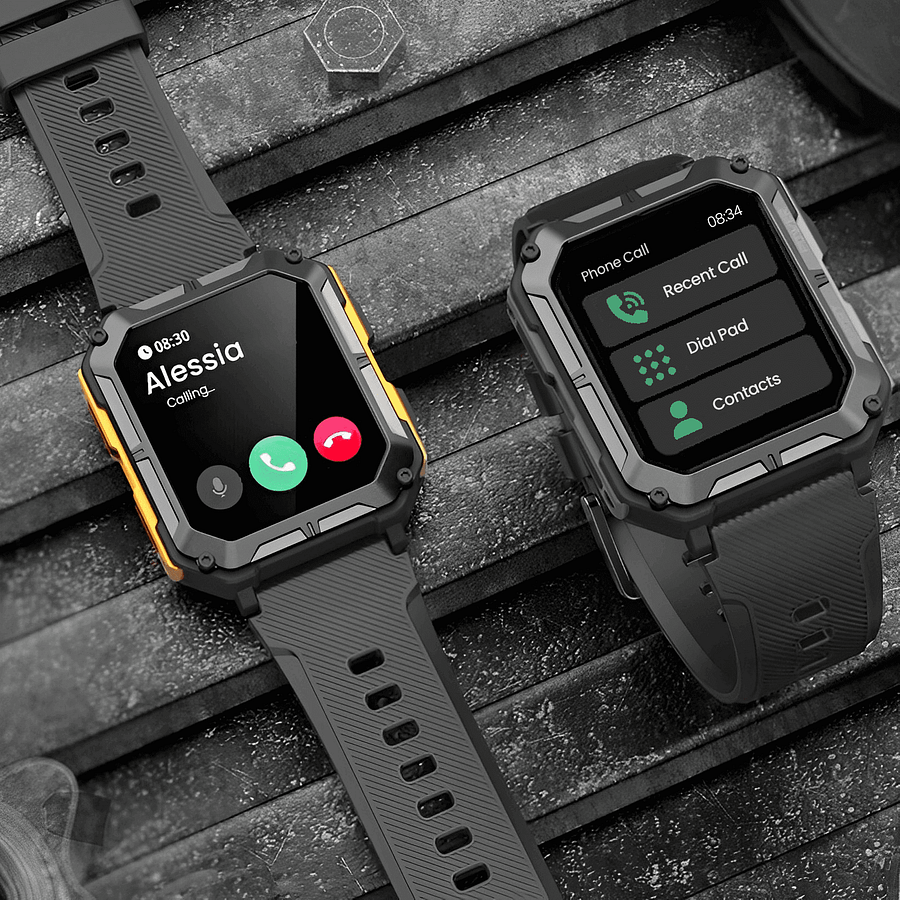 Half The Price,
All The Features
❤Real-Time Heart Rate
📊Blood Pressure & Oxygen Monitors
🚶‍♂️ Steps & Calories Counter
🎵Bluetooth Music Player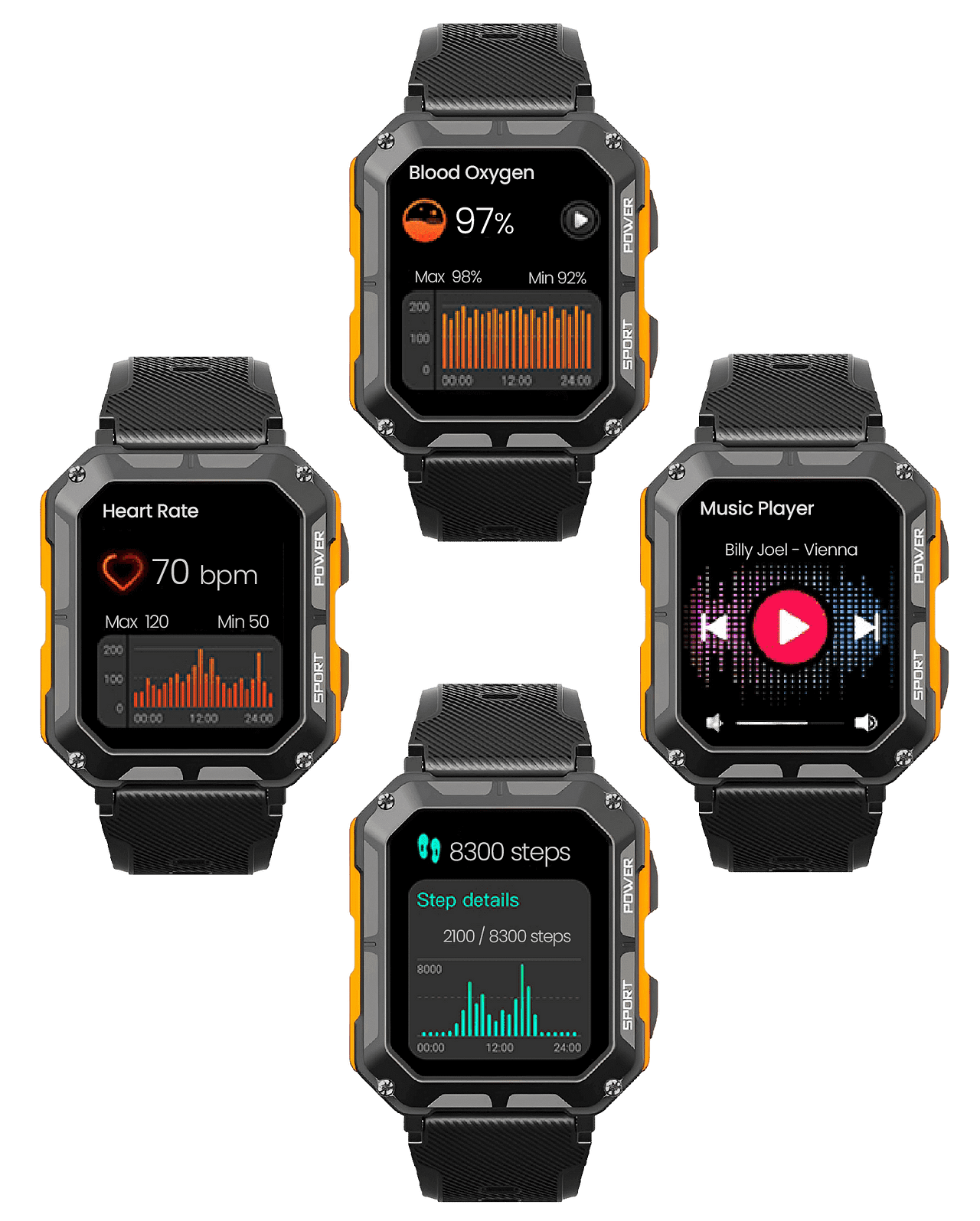 Stay Connected
No need to pull out your phone.
Stay on top of text messages, app notifications & emails.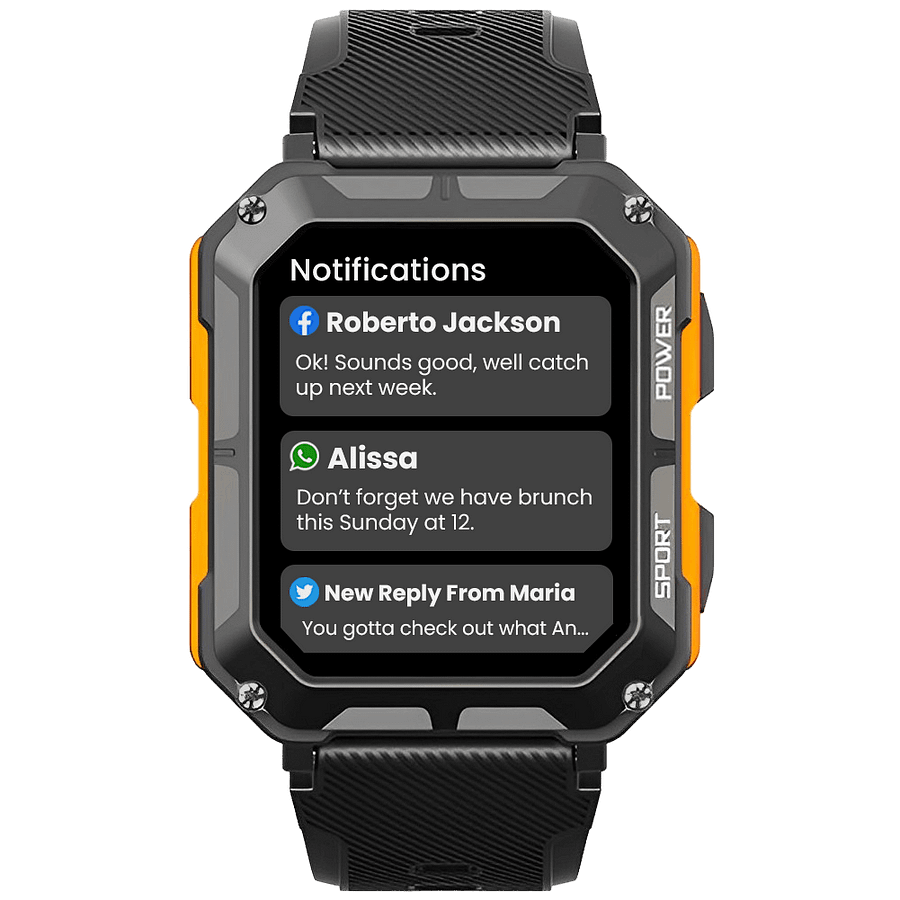 Built For Hard Work
Don't be afraid to bang your watch
It's ready to take a beating & keep on ticking!

Engineered for: Mechanics, Laborers, Ranchers, Firefighters, Welders, Longshoremen & any hard work!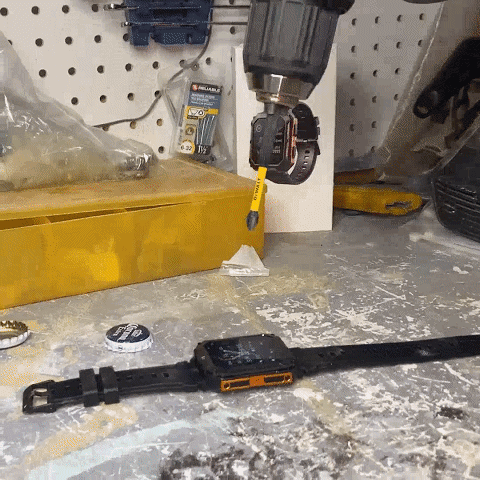 Monitor Your Vitals
Check your heart rate in real-time.

Lower the risk of surprise heart attacks & strokes to know what's going on with your body.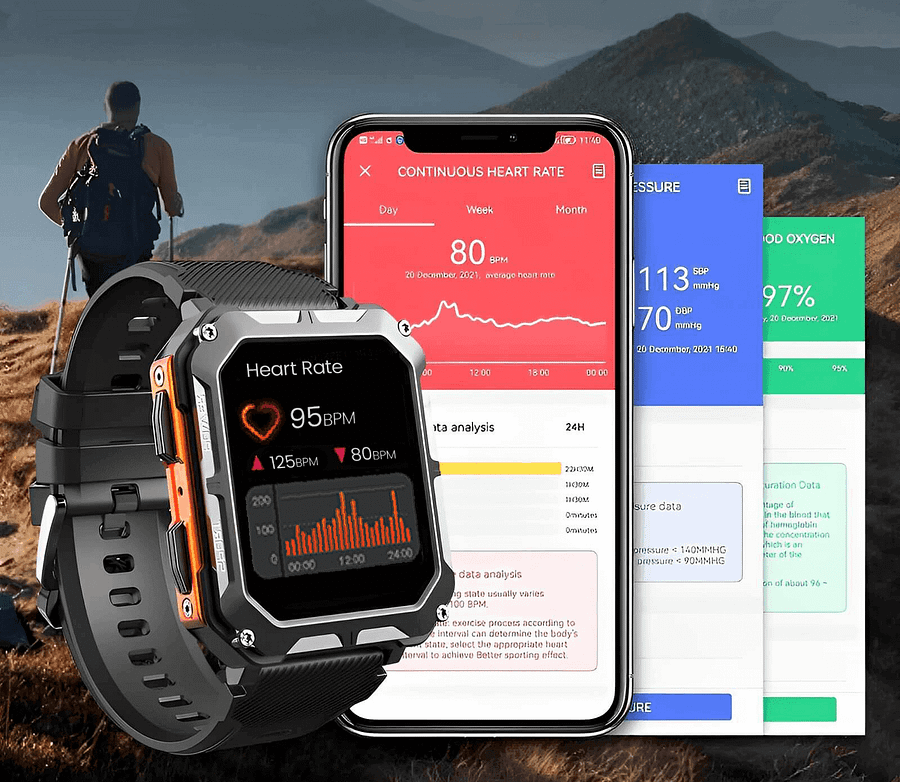 Designed in Extreme Conditions
Designed & Tested in harsh Canadian winters, the Indestructible Smartwatch is built for -30° degrees & beyond without issue.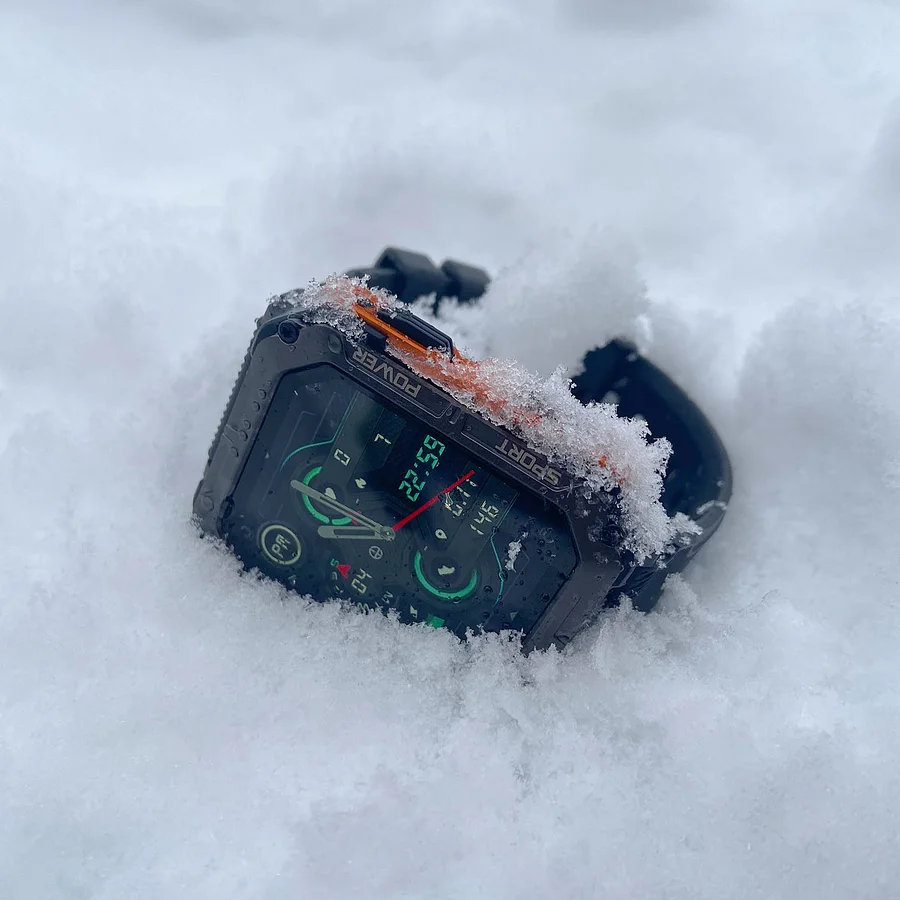 Truly Waterproof
Dunk it in mud or water, it doesn't care.
Don't be afraid to power wash your watch at the end of a long day.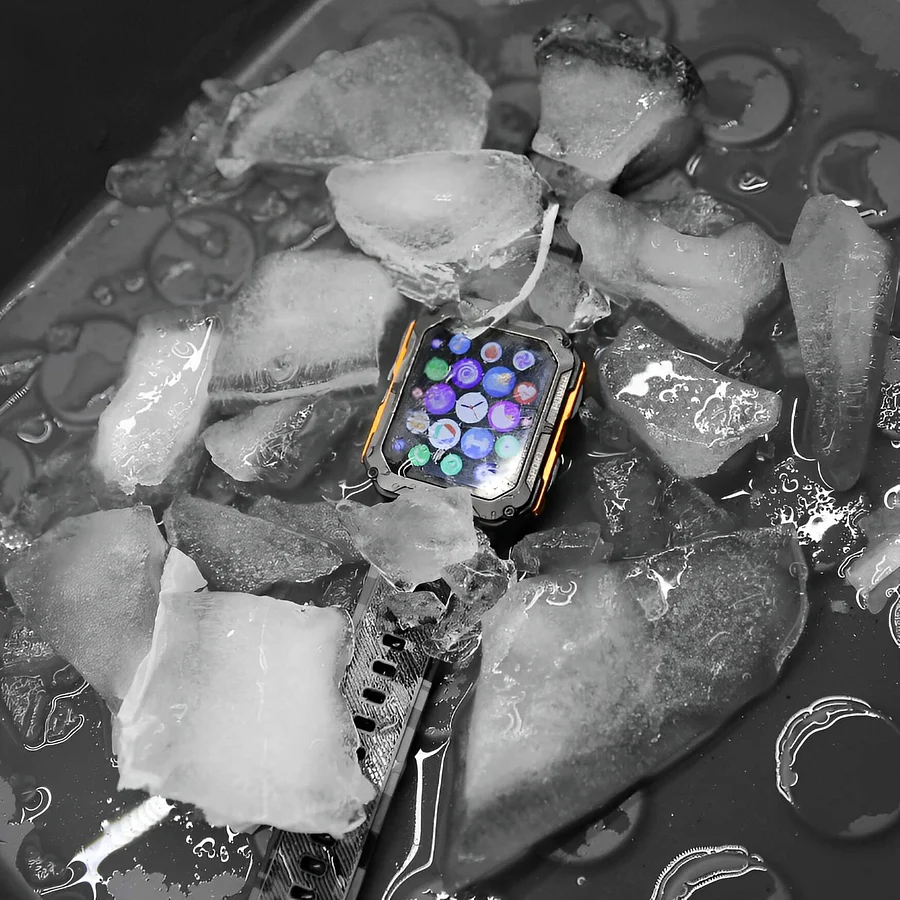 🔋 Battery That Lasts Days Not Hours
Forget to charge it after a long day?
No Problem, it has a 15-Day Battery Life.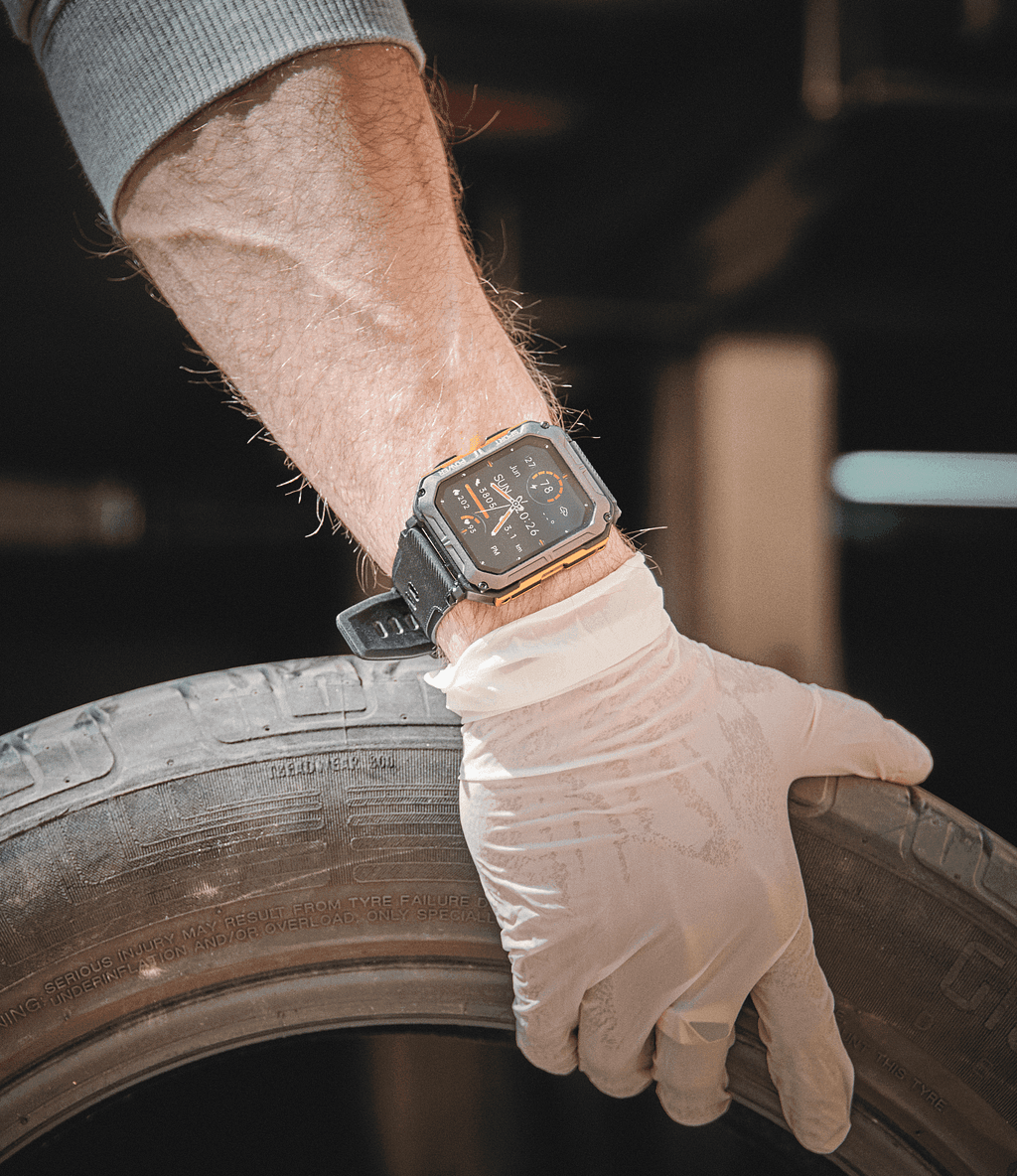 Blood Pressure Monitor
1 in 3 men over the age of 30 have hypertension (High Blood Pressure)

Keep track of your body's vital signs:

✅ Blood Oxygen Percentages
✅ Blood Pressure Levels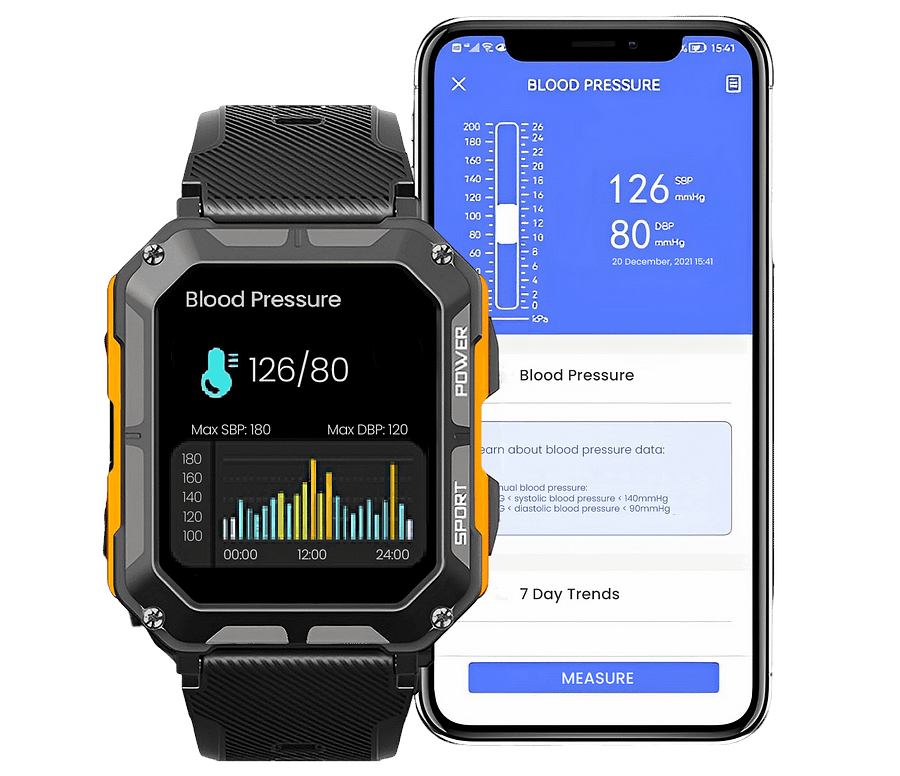 IP69K Dust-Proof
Protected from particles & more:
👷‍♂️ Concrete Dust
🧱 Fiberglass Dust
🧪 Solvents & Harsh Chemicals
☁ Dust Particles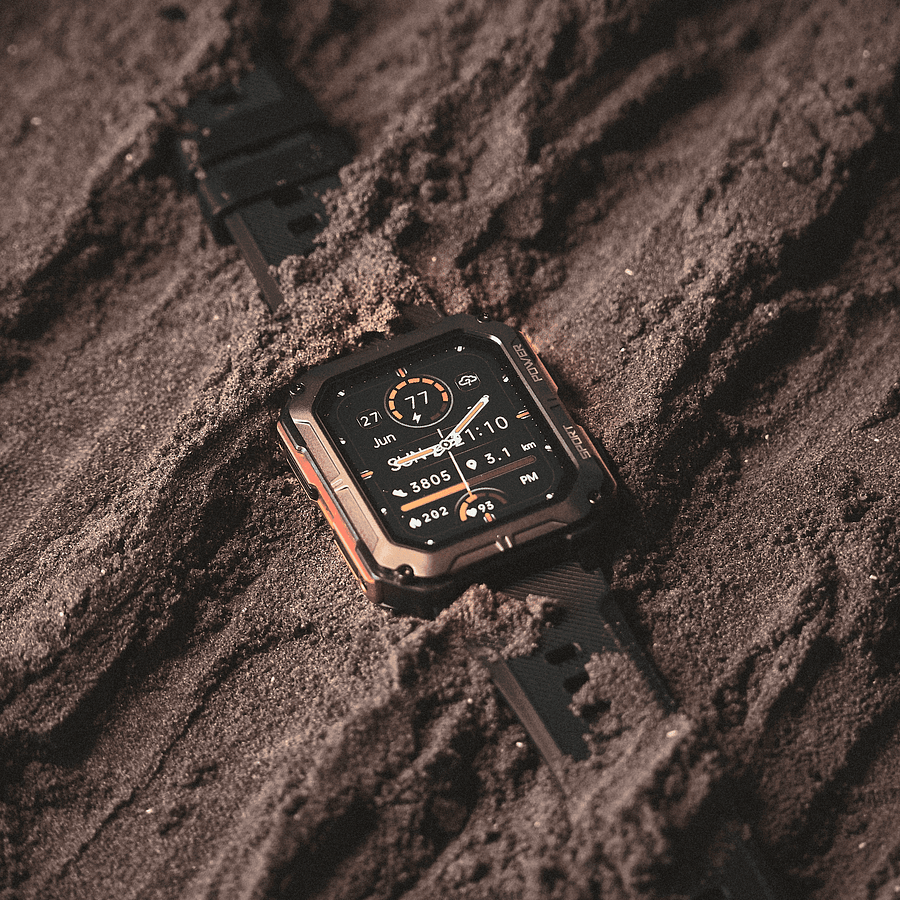 MIL-STD810 Certified 🏅
Certified to the highest military standards.

Your Indestructible Watch has been rigorously tested against extreme temperatures, shock, vibrations, humidity, and altitude.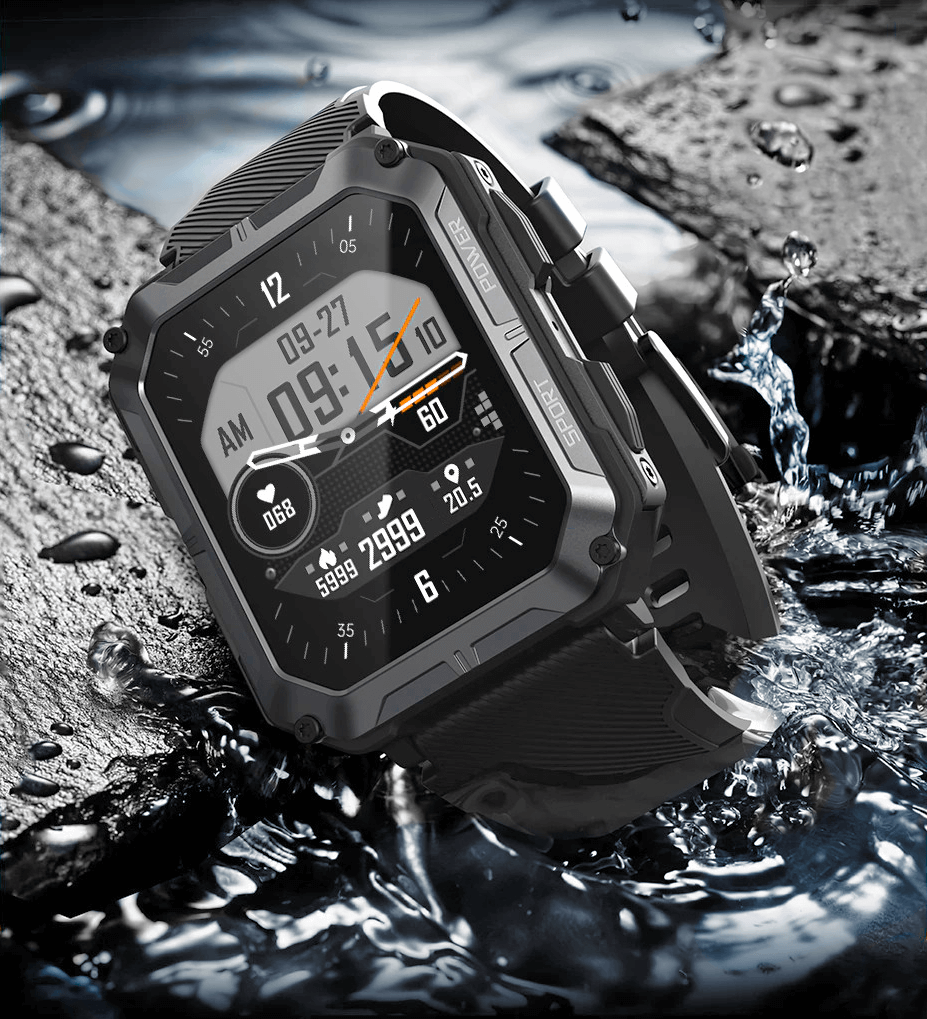 Custom Watch Faces
Choose from hundreds of watch faces or upload a photo from your phone.

Advantages
Health and Fitness functions

Calls, Text messages and notifications (Email, Facebook, Instagram, WhatsApp, etc)

Anti drop, anti-dust, Solid like Rock

Music Player

Split screen

Battery life, 15 days in use, 50 days in standby

100+ watch faces, custom watch face

Detachable bands

English user manual
Product description
Watch dimensions: 3.8 cm x 4.4 cm
Touchscreen dimensions: 1.83 inches, 4 cm x 3 cm
Wrist band dimensions: length - 26 cm, width - 2.2 cm
Wrist band colors: black
Case : Alloy
Band : silicon
Waterproof IP68
Compatible with iOS 9+ and Android 6+
Battery capacity 380 mAh
Bluetooth 5.0
Memory 128 M
Weight: 56 g
Our Guarantee:
1, Worldwide Shipping: Each order includes real-time tracking details to ensure that you can track the package end-to-end.
2, 24/7 Customer support: We have a tem of live reps ready to help and answer any questions you have within a 24-hour time frame,7 days a week You can contactus on Email or Facebook.
3, Safe & Secure Checkouts: We use state-of-the-art SSL Secure encyption to keep your personal.
4, Fast refund: We offer Money Back Guarantee.