If you're tired of damaged, lifeless hair or expensive salon trips — our TrimTastic is for you!
📏 Trims Without Cutting Length
🎀 Minimize Further Damage
✨ Elevate Texture & Amplify Shine
🌱 Promote Healthier Growth
💰 Cuts Your Salon Bills in Half (get it?)
Say Goodbye To Split Ends Forever!
The TrimTastic® Deluxe features groundbreaking technology that specifically targets damaged hair ends, preserving your locks' length and volume for a flawless appearance.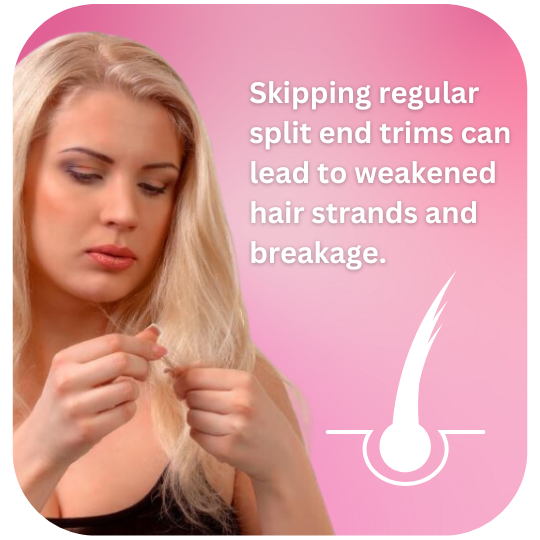 Smooth, silky hair just got way easier
Ready to ditch those old-fashioned scissors and overpriced salon visits? 🤔

With precise blades and an easy-to-use design, the TrimTastic® allows you to achieve salon-worthy hair trims from the comfort of your own home.

The Future Is 100% Split Free! 💗
Said it helped with their hair growth journey
Noticed a reduction in hair breakage and flyaways
Saw an improvement in texture and thickness
🔔 Our Clearance Sale has limited stock available, so act fast before we run out!